AFD China Recognized as a Recommended Firm in Trademark Prosecution by Asia IP
2021-07-02
Recently, renowned intellectual property magazine Asia IP announced the result of its 2021 Trademark Survey, which has been published in the May issue of Asia IP. In this survey, AFD China was ranked as a Tier 2 firm for its outstanding performance in trademark prosecution.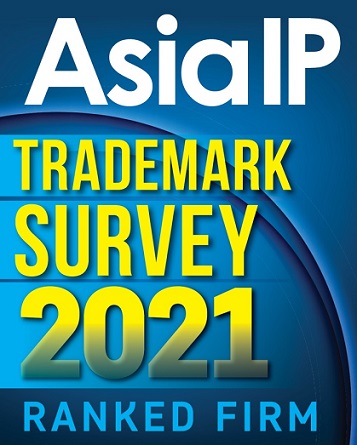 AFD China has been participating in the annual surveys of Asia IP for years. Our ranking of tier 2 firm in trademark prosecution this year is a great recognition of our persistent efforts in providing clients with tailored trademark services. Taking this opportunity, we would like to express our sincere gratitude to our clients for their continuous support and encouragement. Without their trust, we could never make such achievement.

It's been said that persistence is the key to success, and passion is what causes you to be persistent. This is especially true with us. Without over ten years of passion for IP protection and without persistent efforts on providing quality services, we could never make AFD China a successful IP law firm with steady development and growth. As the honors of our firm can't be achieved without efforts of our colleagues in fully implementing each of our firm's policies, here we would also like to give very special thanks to every one of our colleagues.

We believe, we persist, and we insist that we will cherish every opportunity to provide quality services to our clients with honesty and professionalism and thus do our bit for IP protection in China.