AFD China Recognized as a Leading Firm in IP by the Legal 500
2021-01-25
The Legal 500, a world-renowned guide to legal firm has issued 2021 Leading Firms in Asia-Pacific region on January 14, 2021. AFD China has earned a Tier-3 ranking as a leading firm in non-contentions intellectual property for the first time. Our attorneys Xia Zheng, Hong Long and Jingjing Wu are among the recommended lawyers by the Legal 500 for their outstanding professional performance and practical experience in patent and trademark affairs.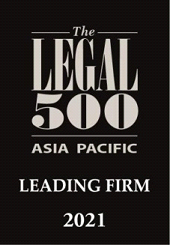 The Legal 500 offers independent international legal directories that identify and rank the most outstanding law firms and lawyers throughout the world. By conducting large-scale researches in each jurisdiction and reviews of the law firms, the Legal 500 issues the Leading Firms Asia-Pacific which renders insights into the legal service market in the region. Their comments based on impartial and real feedbacks provide guidance for the competitive legal service market and the list is seen as an important benchmark for the market.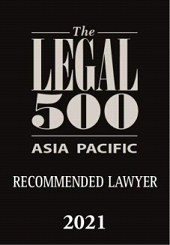 Being awarded as a leading firm is a recognition of AFD China's endeavors in extending our business scope and in improving our professional capability. AFD China stays true to our mission of providing timely, quality and targeted IP services and we are dedicated to serving our clients' IP needs in various aspects and diversified fields with professional opinions and suggestions.

We can never make the achievement without our clients' trust in our services and professionalism and their support to our operation. This honor should also be owed to every employees of AFD China who weather the good and bad times with AFD China. They have been and always will be pragmatic and reliable in their work of serving our clients' IP needs.