SPC to Offer Robust Judicial Service and Support to Innovation-driven Development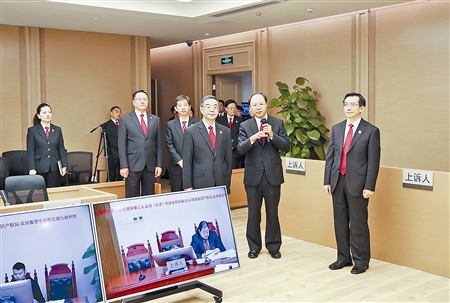 On November 20, Zhou Qiang, Secretary of Leading Party Group and President of the Supreme People's Court (SPC) held a workshop at the IP Court of SPC. Since the official launching of IP Court under SPC and in accordance with the "high starting point, high standards, high level and international" principles, more efforts have been made to enhance court building and Party building, unify the trial criteria and judgment quality and effect, thus marked progress has been made.
Zhou held a workshop with the court staff. The staff representatives gave a presentation about their work. Zhou encouraged them to seize the opportunities and strive for the new achievements under the new era. Luo Dongchuan, Member of Leading Party Group, Vice President of SPC and Head of the IP Court and Kou Fang, Head of Beijing High People's Court also attended the workshop.
Source: People's Court Daily