AFD China Won China IP Awards 2021
2021-05-21
Recently, reputable intellectual property magazine Asia IP launched its 2021 China IP Awards, announcing the winners among top IP firms in each practice area.

AFD China, by virtue of its outstanding expertise in pharma and biotech IP matters as well as its comprehensive and one-stop services offered to clients of the areas, was once again honored by Asia IP as "Pharma, Biotech & Life Sciences Firms of the Year".


In addition, our firm was also given the honor "Patent Litigation Firms of the Year" for the first time, which is a great recognition of our persistent efforts in fighting for the clients' rights and interests in legal proceedings. One of the administrative lawsuits that we assisted has been selected into the Essentials of Judgment of Intellectual Property Court of Supreme People's Court (2020).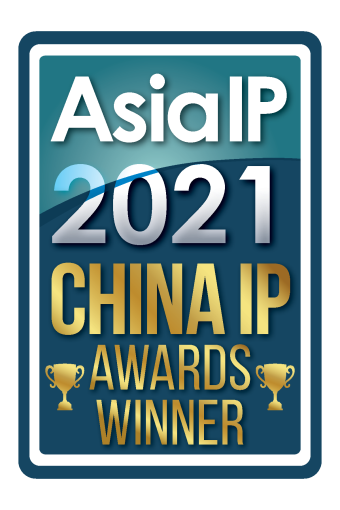 The China IP Awards are designed to honor outstanding law firms with presence in China for their high-standard services in trademark, patent and copyright work. To determine the winning firms, Asia IP's editorial team will evaluate each firm' performance in the preceding 12 months in IP-related fields, especially their most important cases, portfolios and other notable work, in conjunction with feedback and recommendations received from IP professionals from around the world.

We can never win these awards without our clients' trust and support for our work or our colleagues' commitment to always providing clients with attentive and focused services. We will continue to put clients' interests in the first place and strive to protect their intangible IP assets with premium services.